A mon tour maintenaaant.
C'est toujours différent quand il s'agit de reboot parce qu'on connaît déjà le perso finalement, mais lire la partie d'avant avec les ajouts concernant les Légendes était super intéressante !!
Je suis toujours perturbée quand des têtes déjà "utilisées" sont aussi données à des PNJs mais le monde des sosies est vaste et puis quand c'est des PNJ c'est pas grave.
Le reste de la fiche aussi était géant, évidemment, j'adore la fratrie Evil et j'aime quand on la retrouve au complet (nostalgiiie
) même si là il ne s'agissait que de la malédiction.
C'était superbement écrit en tout cas, comme à chaque fois !!
C'est donc avec plaisir que je te re-valide avec cette fiche toute neuve et je pense que tu aura juste à passer dans le listing des contes pour faire la mise à jour du coup.
PS :
je plussoie Opy, il est toujours aussi canon.
Quelle chance il a Antropy.
♥°•.¸ Once ☆ Upon ★ a ☆ Time ¸.•*´♥´*•.¸°•.¸ Disney ☆ R ♥ P ☆ G ♥
DO YOU WANNA DIE ALONE
OR WATCH IT ALL BURN DOWN TOGETHER ?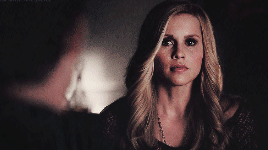 This was the place I grew up now it's ashes to ashes. Memories fillin' my cup, it comes in flashes, but when it passes and I see your eyes I know there's nothin' I'll ever find better. I think I'd rather die alone, together.