ϟ Liam MacCarthy ϟ


| Avatar

: Oliver Stark



Personnage abandonné



| Conte

: Shi ki


| Dans le monde des contes, je suis :

: Tanaka Akira, le plus malin



| Cadavres

: 417


________________________________________ Ven 26 Mar 2021 - 16:44
---
ϟ Liam MacCarthy ϟ


| Avatar

: Oliver Stark



Personnage abandonné



| Conte

: Shi ki


| Dans le monde des contes, je suis :

: Tanaka Akira, le plus malin



| Cadavres

: 417


________________________________________ Ven 26 Mar 2021 - 19:07
---
ϟ I. Thomson Lightfoot ϟ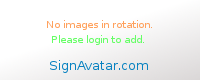 | Avatar

: Jared Padalecki


- Du coup, t'as réussi tes exam's, donc t'es un vrai avocat ! Donc tu vas avoir un super cabinet trop classe comme dans les séries hein ?
- Hum pas de suite Dusty ... mais c'est prévu un jour !


⁂



- Evie ... me dit pas que les gateaux que tu as fais ... sont des space cake
- Ouiiii c'est plus rigoloooo !
-Evie ! Ce n'était pas qu'une balade en forêt ! On devait s'entraîner tu sais ... avec mes pouvoirs ... si on est tous les deux stones ça va pas le faire




| Conte

: En Avant


| Dans le monde des contes, je suis :

: Ian l'apprenti sorcier






| Cadavres

: 293


________________________________________ Ven 26 Mar 2021 - 20:22
---
♥°•.¸ Once ☆ Upon ★ a ☆ Time ¸.•*´♥´*•.¸°•.¸ Disney ☆ R ♥ P ☆ G ♥
.
HE IS MY BROTHER! HE NEED ME, I NEED HIM
Been flirtin' with disaster, Ya'll know what I mean and the way we run our lives. It makes no sense to me. I don't know about yourself, or what you want to be, yeah! When we gamble with our time, we choose our destiny.
ϟ Emma E. Baker ϟ


| Avatar

: alycia debnam-carrey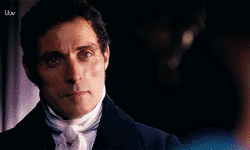 Restons courtois, ça vaut mieux...



| Conte

: barbie coeur de princesse


| Dans le monde des contes, je suis :

: erika, la couturière, princesse d'un jour.






| Cadavres

: 318


ϟ Erwin Dorian ϟ


| Avatar

: Rufus Sewell




I'm headed straight for the castle
They wanna make me their KING
And there's an old man sitting on the throne that's saying that I probably shouldn't be so mean






| Conte

: Coeur de Princesse/Le Prince et le Pauvre


| Dans le monde des contes, je suis :

: Preminger






| Cadavres

: 1020







________________________________________ Ven 26 Mar 2021 - 23:05

---

http://www.ouat-storybrooke-rpg.com/t89597-une-hirondelle-a-fait-le-printemps-erwin#1286510

Répondu à mon ship

♥°•.¸ Once ☆ Upon ★ a ☆ Time ¸.•*´♥´*•.¸°•.¸ Disney ☆ R ♥ P ☆ G ♥

| | |
| --- | --- |
| | |





ϟ Amelia Peters ϟ










| Avatar

: Alyssa Milano





- T'as pas l'impression que t'en fais un tout petit trop ?
- Moi ? Ja-mais, pourquoi ?






| Conte

: Le Roi Lion


| Dans le monde des contes, je suis :

: Diku



| Cadavres

: 3033









ϟ Manhattan T. Potts ϟ










| Avatar

: Charlotte Free



♫

Girls

JUST WANNA
HAVE

Fun

♫






| Conte

: Shiki


| Dans le monde des contes, je suis :

: Megumi Shimizu







| Cadavres

: 813











________________________________________ Sam 27 Mar 2021 - 8:00

---

♥°•.¸ Once ☆ Upon ★ a ☆ Time ¸.•*´♥´*•.¸°•.¸ Disney ☆ R ♥ P ☆ G ♥








ϟ Áron Varga ϟ










| Avatar

: Bence Szalay



Dark Matter



all around me



| Conte

: Albator, corsaire de l'espace (2013)


| Dans le monde des contes, je suis :

: Albator







| Cadavres

: 206











________________________________________ Sam 27 Mar 2021 - 9:11

---

♥°•.¸ Once ☆ Upon ★ a ☆ Time ¸.•*´♥´*•.¸°•.¸ Disney ☆ R ♥ P ☆ G ♥











ϟ Áron Varga ϟ










| Avatar

: Bence Szalay



Dark Matter



all around me



| Conte

: Albator, corsaire de l'espace (2013)


| Dans le monde des contes, je suis :

: Albator







| Cadavres

: 206











________________________________________ Sam 27 Mar 2021 - 13:01

---

♥°•.¸ Once ☆ Upon ★ a ☆ Time ¸.•*´♥´*•.¸°•.¸ Disney ☆ R ♥ P ☆ G ♥











ϟ Manhattan T. Potts ϟ










| Avatar

: Charlotte Free



♫

Girls

JUST WANNA
HAVE

Fun

♫






| Conte

: Shiki


| Dans le monde des contes, je suis :

: Megumi Shimizu







| Cadavres

: 813









ϟ Contenu sponsorisé ϟ


















________________________________________

---